{{{name}}}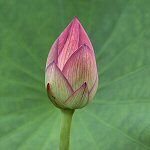 Artist: The Clash
First Release: London Calling
Length: 2:44
Vocals: Joe Strummer, Mick Jones
Themes: 
Additional Information:
live premiere in July 1979 [1]
Information: 
Hateful was written in the spring of 1979 in Vanilla Studios, a small recording venue in Vauxhall, London. The earliest recording of the song was recorded on what is now known as the Vanilla Tapes. The band would later re-record the song at Wessex Sound Studios, as CBS Records didn't like the original recording at Vanilla. The band would introduce the song to the general public in July of 1979, but the band would only play it two more times before disbanding in 1986.
The song describes drug culture and drug dealers, and the destruction of an individual on drugs. The hateful nature of serious drugs. Specifically, the song is about heroin addicition, especially soon after the death of Sex Pistols' bassist Sid Vicious, who was friends with Strummer. 

References:
Hateful
Lyrics |

Guitar Tab

|

Bass Tab

{|border="0"|}
|}